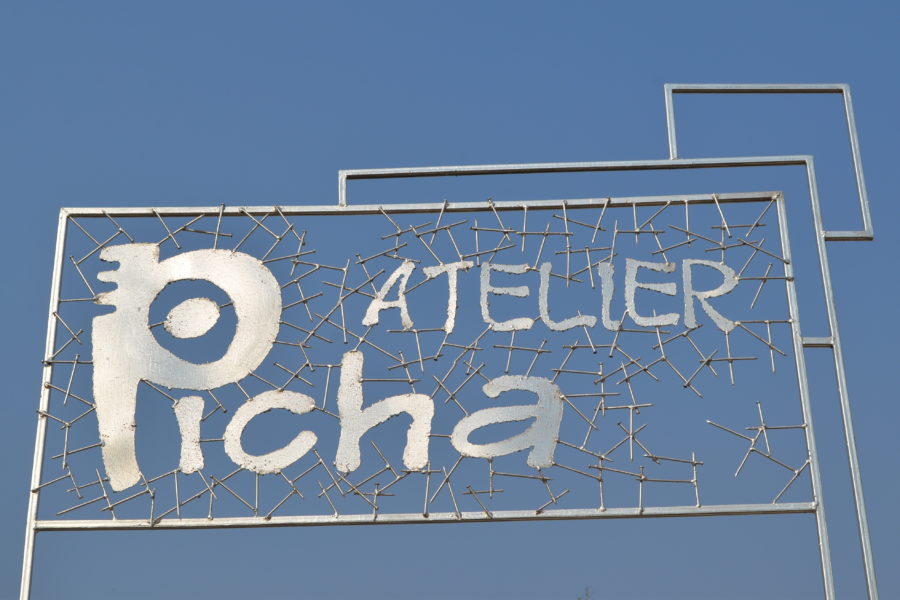 Atelier Picha – Cultural Didactics of Transformation
Atelier Picha is a permanent artistic training programme focused on the production and dissemination of participatory cultural works and projects in the city of Lubumbashi. It provides workshops facilitated by national and international trainers, invited as speakers, mentors and project managers. Each workshop occupies public and private spaces of the city and aims at the realisation of activities that arise and are realised within the Lubumbashi communities. Cultural activities and artistic productions are developed with a group of emerging Congolese artists and cultural producers.
Atelier Picha is developed with the national and international partners of Picha, among others: Sharjah Art Foundation, Sharjah UAE; Market Photo Workshop, Johannesburg, South Africa; Triangle Network, London, UK; Art Hub Asia, Shanghai, China; Universidad Distrital de Colombia, Bogotá, Colombia; Yole Africa, Goma, Congo DRC; DL Multimedia, Lubumbashi, Congo DRC.
With: Gosette Lubondo (Kinshasa, Congo DRC); Nelson Makengo (Kinshasa, Congo DRC); Douglas Masamuna (Lubumbashi, Congo DRC); Mega Mingiedi (Kinshasa, Congo DRC); Joe Namy (Lebanon); Petna Ndaliko Katondolo (Goma, Congo DRC); Ruangrupa (Jakarta, Indonesia); Patrick Selemani (Johannesburg, South Africa); Georges Senga (Lubumbashi, Congo DRC); Reem Shaded (Sharjah Art Foundation, Sharjah, UAE); Daddy Tshikaya (Lubumbashi, Congo DRC); Pamela Tulizo (Goma, Congo DRC).
Lucrezia Cippitelli, Artistic directior Atelier Picha
Lucrezia Cippitelli, PhD, professor of Aesthetics at the Brera Art Academy, Milan, and member of cheFare, organisation focused on cultural innovation and the transformative potentials of culture in society. Together with international partners (institutional or independent: Havana Biennale, Cuba; Bucaramanga Biennale, Colombia; Arte Nuevo Interactiva, Mexico; Dakar Biennale; etc), Lucrezia developed educational and artistic activities where art is understood as a creative tool for emancipation and development of specific local communities. Between other projects, she set up a Media Lab in Havana (Alamar Express Lab, with Omni Zonafranca and Inventati), a Master in Visual Arts at Alle School of Arts and Design – University of Addis Ababa, Wthiopia; a lab for site-specific artistic production in Khartoum (Khartoum Art Lab, Sudan).